To include your favorite SOL alum in our regular updates, simply ask the college to add SOS.com to its media contact list by sending updates to SuburbanOneSports@comcast.net, or notify us of the college, and we will make the contact. Links to news items can be sent directly to the web site.
MEN'S BASKETBALL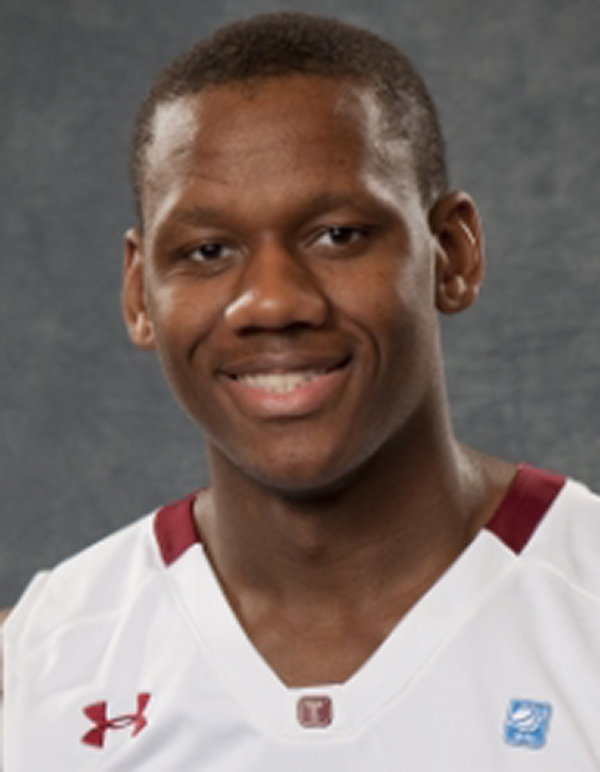 Temple senior forward Lavoy Allen (Pennsbury) was named to the Naismith preseason watch list, one of 50 players from around the nation to be honored with this recognition. The list, compiled by the Atlanta Tipoff Club's Board of Selectors, helps in the process of selecting the winner of the Naismith Trophy, which is presented to the nation's College Basketball Player of the Year. Allen, who was named preseason first team All-America by the Basketball Times, was selected earlier as finalist for the Wooden Award. A 2010 first team all-Atlantic 10 Conference and USBWA All-District performer, Allen, who is averaging 10.5 points, 6.0 rebounds and 4.5 assists per game this season, became the first Temple player to average a double-double since Ollie Johnson accomplished the feat in 1970-71.
Freshman A.J. Picard (Souderton) scored 10 points off the bench in Goldey-Beacom's 84-71 win over Shippensburg on Monday. He connected on 3-of-5 from three-point range.
Sophomore guard Jim Connolly (Souderton) scored a game-high 20 points and also contributed five rebounds and four assists in Philadelphia University's 66-60 win over St. Thomas Aquinas College on Tuesday night. Freshman Nick Christian (Bensalem) added 15 points.
Christian was named CACC Rookie of the Week for the opening week of the season. The freshman guard led all scorers with 18 points in Philly U's 67-60 loss to Kutztown in the Rams' home opener. He also had three rebounds and three assists in his collegiate debut.
Lorenzo Christmas (Norristown) scored eight points in Bloomsburg's 88-73 loss to Chestnut Hill on Saturday. In Monday night's season opener, Ronnie Benson (Souderton) contributed 10 points in the Huskies' 84-62 win over Penn State-Schuylkill.
Freshman forward Connor Poston (Hatboro-Horsham) grabbed a team-high five rebounds in his collegiate debut in Gettysburg's 79-39 rout of Penn State-Altoona in the opening round of the 20th annual Days Inn Tip-Off Tournament on Friday night.
Senior Chris McDevitt (Central Bucks West) scored 16 points in Widener's 90-80 loss to Rowan in the championship game of the Widener Tip-Off Classic on Friday. McDevitt earned a spot on the all-tournament team.
Rakeem Boyd (Harry S. Truman) scored eight points and pulled down six rebounds in Lock Haven's 77-60 loss to Millersville on Friday.
Bryan Harrity (Central Bucks South) contributed eight points and two rebounds in Elizabethtown's 84-74 loss to York on Saturday.
Freshman Zak Kumor (Pennsbury) scored nine points and pulled down four rebounds in Elmira's 77-70 win over Albright on Friday. The freshman guard, who is in the starting lineup, had six points, four rebounds and one assist in Elmira's 71-54 loss to SUNY Cortland last Tuesday.
Freshman Eric Daley (Hatboro-Horsham) scored nine points in Williamson Trade School's 84-48 win over Valley Forge Military College.
WOMEN'S BASKETBALL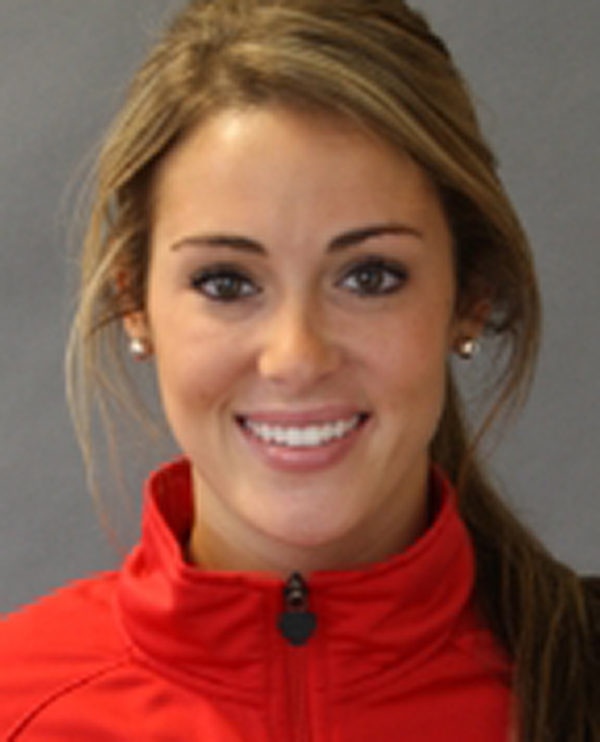 Senior MariLynn McGonagle (Plymouth Whitemarsh) scored a career-best 22 points in Albright's 81-74 loss to Bridgewater State University in the opening round of the Hunter College Tip-Off Tournament on Friday night. McGonagle connected on 9-of-19 shots from the floor, which included two three-pointers. Her 11 rebounds was also a career best and marked the first time in her career she has posted a double-double.
Sarah Martin (Central Bucks East)
contributed 11 points and 11 rebounds in Ursinus College's 39-37 win over DeSales University on Friday in the opening round of the DeSales University Tournament. The freshman forward had six rebounds and two points in Ursinus College's 61-44 loss to William Patterson in the title game. The freshman forward earned a spot on the all-tournament team. Teammate Jen Sroba (Council Rock North) had five points off the bench against William Patterson. Jaclyn Hilf (Upper Dublin) scored eight points in Ursinus College's 51-50 win over Elizabethtown on Tuesday.
Senior Liz Leer (Abington) became the 13th American University women's basketball student-athlete to score 1,000 career points. Leer surpassed the historic plateau in last Wednesday night's 61-34 win over Mount St. Mary's as she scored 16 points and matched her career-bests with 14 rebounds and five assists. It was her second double-double of the young season and fifth of her career.
Mashira Newman (Upper Dublin) scored 12 points and handed out five assists in Millersville's 72-58 win over Malloy on Friday. She also nabbed a game-high seven steals.
Teanna Ziegler (Souderton) scored two points in Elizabethtown's 81-70 win over Franklin & Marshall on Friday.
Jamie Donovan (Central Bucks East) had three points while teammate Heather McHugh (Norristown) had five rebounds, three assists and one point in Lock Haven's 62-59 win over Goldey-Beacom on Saturday. Ashley Rosario (Harry S. Truman) had four points and two assists for GBC.
Freshman Victoria Mazzeo (Neshaminy) contributed two points, one assist and one rebound in Chestnut Hill's 78-61 loss to Bloomsburg on Friday. Mazzeo had five points and four rebounds in Chestnut Hill's 90-40 win over Washington Adventist on Monday.
Ashley Gale (Cheltenham) had nine points, two assists, two steals and two blocks in LaSalle's 86-55 loss to Drexel on Tuesday night.
Sophomore Calla Miller (Central Bucks South) had eight points and eight rebounds in Haverford's 67-33 win over Arcadia on Saturday. The sophomore guard had 12 points, three rebounds, two assists and two steals in Haverford's 71-59 win over Eastern last Tuesday.
Freshman Liz Martin (Central Bucks East) contributed seven points and four rebounds in Gettysburg's 76-52 win over Frostburg on Saturday in the championship game of the Jim Crawley Tip-Off Tournament. In Gettysburg's opening round win over York (N.Y.), Martin had six points and three rebounds. Gettysburg (2-0) is ranked 16th by D3hoops.com.
Sophomore Jordan Seiz (Central Bucks East) contributed six points, two rebounds, two assists and two steals in Messiah's 70-47 win over Rowan in the chamiponship game of the Hampton Inn Tip-Off Classic. In Friday's opening round 77-45 win over Pittsburgh-Greensburg, Seiz had 10 points, three assists, three rebounds and one steal. Seiz had eight points in Messiah's 61-58 loss to Johns Hopkins in last Wednesday's season opener.
Kathryn Stockbower (Upper Dublin) contributed 10 points and 18 rebounds in Swarthmore's 70-66 win over Immaculata in the championship game of the Swat Tip-Off Tournament on Sunday. Teammate Madeline Ross contributed eight points and four rebounds off the bench. Stockbower was named to the all-tournament squad.
Senior Addie Micir (Council Rock North) scored 12 points in Princeton's 69-52 win over Lehigh on Sunday afternoon. She also contributed four assists and three rebounds in a win that brought to an end Lehigh's 33-game home winning streak at Stabler Arena, dating back to the 2007-08 season.
MEN'S CROSS COUNTRY
Shippensburg's Sean Stetler (Central Bucks South) finished 13th with a time of 32:23 in the 2010 Atlantic Regional Championships on Saturday. It was his first collegiate 10K race since winning the PSAC outdoor track title last May. The Raiders finished second and earned a second consecutive trip to the Division II National Championships.
WOMEN'S CROSS COUNTRY
Freshman Martina Drew (Neshaminy) finished fifth for Bloomsburg and 77th overall with a time of 25:00 in Saturday's NCAA Division II Atlantic Regionals held in Cary, NC. The Huskies finished seventh out of 26 teams.
Senior Rebecca Mims (Upper Dublin) clocked in as Temple's second fastest runner with a time of 19:51 for 57th place in Saturday's ECAC Championship. Freshman Taylor Goldsworthy (Central Bucks South) was 178th with a time of 22:18. Temple finished 17th overall.
Millersville's Michelle Blum (Central Bucks East) placed 51st with a time of 24:25.2 and freshman teammate Megan Meyer (Central Bucks South) took 79th with a time of 25:02.4 at Saturday's NCAA Atlantic Regional.
FIELD HOCKEY
The University of Maryland defeated No. 2 North Carolina 3-2 in double overtime on Sunday in front of over 2300 fans at Maryland's Field Hockey and Lacrosse Complex to capture the 2010 NCAA national championship. Senior Katie O'Donnell (Wissahickon) closed out a record-breaking collegiate career with the national title while Taryn Gjurich (North Penn) was in the starting lineup for the Tar Heels, the 2009 national champions.
Lebanon Valley sophomore Caitlin Vasey (Central Bucks East) was named to the first team Longstreth/NFHCA All-Region team. She led Division III with 24 assists and ranked 11th in points (66). She scored 21 goals to earn first team all-Commonwealth honors and had a point in all but three games this year. Vasey was a second team all-region pick as a freshman.
Senior midfielder Brittany Kocis (Central Bucks East) contributed an assist in East Stroudsburg's 2-1 loss to Bloomsburg in the PSAC field hockey championship. It was Kocis' 13th assist of the season, which ties a single-season record at ESU.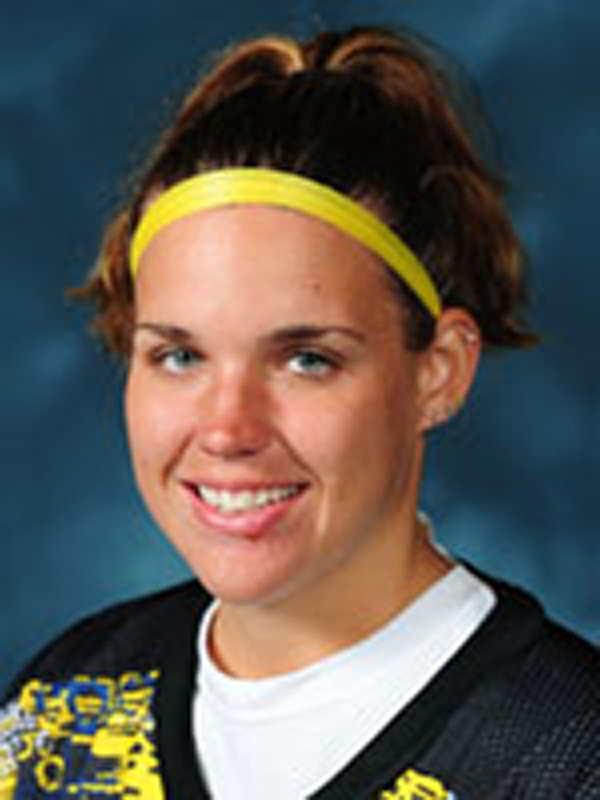 Widener senior Megan Purcell (Pennridge) was named to the first team All-Commonwealth Conference squad. A second team all-league pick in 2008, she finished 46th in the country with 7.80 saves per game. She closed out her senior season with a career-best 10 wins this season and started every game she played over the last three years.
FOOTBALL
Kutztown quarterback Kevin Morton (Abington) was named the PSAC Eastern Division Offensive Player of the Year. A Harlon Hill Award candidate as the top player in Division II, Morton finished the regular season with 34 touchdown passes and a single-season school record 3,281 passing yards. He had five 300-yard passing games, including a career-high 451-yard, five-touchdown performance against West Chester. A two-time PSAC East Offensive Player of the Week, Morton has thrown at least one TD pass in 16 straight games. He led the PSAC in passing offense (298.3) and total offense (321.7).
Kutztown sophomore Josh Mastromatto (Upper Dublin) earned a spot on the second team offense. He led Kutztown with 14 touchdowns and 1,271 all-purpose yards. He was third in the PSAC in touchdowns (7.6) and scoring (7.6).
Kutztown junior Aaron McGlynn (Souderton) also earned a spot on the second team. He anchored an offensive line that allowed Morton time to help Kutztown put up some record numbers this year.
Kutztown sophomore defensive back Alex DiNolfi (Norristown) was named the PSAC Eastern Division co-Defensive Player of the Week for the week ending Nov. 14. DiNolfi intercepted a pair of passes in the fourth quarter to help the Golden Bears edge Gannon 27-24 in their regular season finale.
Lock Haven's Nick Gounaris (Pennsbury) was named to the PSAC West second team at linebacker. It is his second selection to the all-conference squad.
D. Solomon Oliver (Cheltenham) had eight tackles in Bloomsburg's 28-26 win over California (Pa.) in an NCAA Division II first round playoff game on Saturday.
East Stroudsburg redshirt senior outside linebacker Matt Freed (Souderton) was named to the All-PSAC East first team. It was his second straight first team selection and third overall after placing second in the PSAC in tackles (210, 10.9 per game), tied for fifth in tackles for a loss (14, 1.27 per game) and tied for seventh in sacks (7.5). He is the only player in the PSAC to rank in the top 10 in all three categories and had 80 tackles, 10.5 TFL and 6.5 sacks in seven PSAC East games – all among the top four in the conference. In the final national statistical rankings of the regular season, Freed was ninth in Division II in tackles and tied for fourth in solo tackles (67, 6.09 per game). He had double figures in tackles in eight games this year and 24 of the 34 starts in his career. Freed also contributed two forced fumbles, a fumble recovery and an interception as a senior and had 399 tackles, 45.0 TFL, 22.5 sacks, four forced fumbles, three fumble recoveries and five interceptions in his career.
MEN'S SOCCER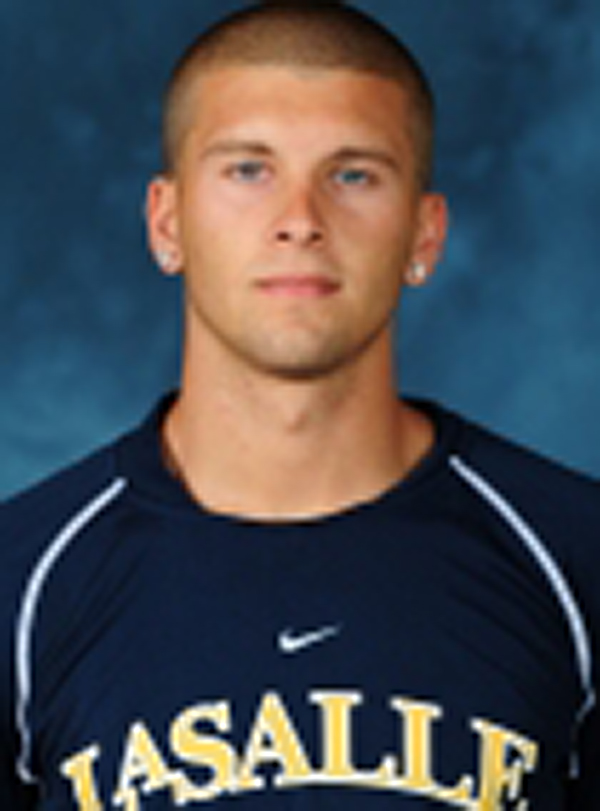 La Salle senior forward Ryan Richter (William Tennent) is featured in the current edition of Sports Illustrated's 'Faces in the Crowd' segment. He was selected by SI following a season that saw him named the Atlantic 10 Offensive Player and Student-Athlete of the Year. He registered an Atlantic 10-leading 30 points on 14 goals and two assists with seven of those goals being game winners. The senior also earned CoSIDA/ESPN The Magazine All-District first team honors.
MEN'S SWIMMING
Shippensburg senior Tim Smullen (Upper Dublin) finished eighth in the 50 free with a time of 21:45 at Saturday's Patriot Invitational. He was also part of the 200 free relay that finished fourth with a time of 1:25.21. Smullen was a member of the 200 medley relay that finished second with a time of 1:33.790, and he finished 11th in the 200 free with a time of 1:44.51. Teammate Joe Keefe (Neshaminy) was part of the 400 medley relay that finished sixth with a time of 3:29.87. R.J. Phiambolis (Pennridge) finished 19th in the 200 IM with a time of 1:59.59.
WOMEN'S SWIMMING
Alysssa Boeggeman (Neshaminy) was part of Shippensburg's eighth place 200 free relay that finished with a time of 1:39.07 at Saturday's Patriot Invitational. She also was part of the 200 medley relay that finished 12th with a time of 1:52.44.
Amanda Thomas (William Tennent) was part of Millersville's 200 free relay team that finished 12th with a time of 2:16.96 at the Highlander Invitational on Saturday. Junior Victoria DeTample (Pennsbury) swam a season-best time of 5:35.71 in the 500-yard free to place 21st.
Sophomore Megan Lafferty (Upper Dublin) was part of the winning 400 free relay that finished with a time of 3:20.35 as Maryland captured the Terp Cup on Saturday. Lafferty finished second in the 100 free with a time of 49.30.
Sophomore Paige Whitmire (Souderton) finished second in the 100 free in Penn State's dual meet against No. 9 Virginia and No. 15 Indiana on Saturday. She also was part of the Nittany Lions' second place 400 free relay team that posted a time of 3:34.54.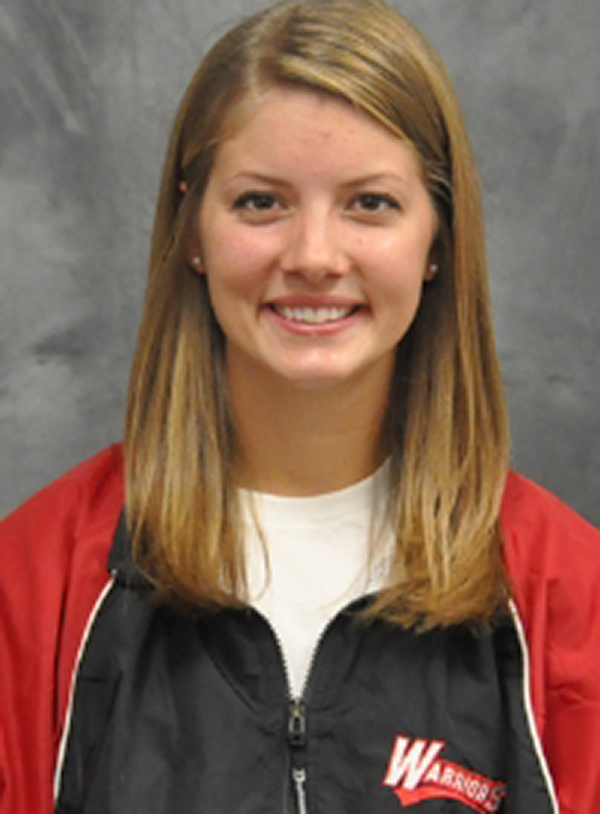 East Stroudsburg senior Amy Rowland (Upper Moreland) finished seventh in the 200 backstroke with a time of 2:20.88 at the Kutztown Invitational on Saturday. She finished 12th in the 200 free with a time of 2:09.29 and sixth in the 50 free with a time of 26.71. She was part of the second place 400 medley relay that posted a time of 4:15.65 and the fifth place 800 free relay that finished with a time of 8:44.82. She also swam in ESU's third place 200 free relay that finished with a time of 1:45.09 as well as the 400 free relay that finished second with a time of 3:44.89.
WOMEN'S VOLLEYBALL
East Stroudsburg senior Alyson Stark (Council Rock South) was named to the All-PSAC East women's volleyball second team for the third straight season. She led the Warriors in kills per set all four season and ranked fourth in school history with 1,029 career kills. She set career-highs with 323 kills, 228 digs and 71 blocks this season and turned in 15 matches with at least 10 kills and eight with at least 10 digs. In her career, she reached double figures in kills in 53 of 112 matches. Stark finished her career ranked eighth in school history with 205 career blocks and is 11th with 99 aces. She also compiled 572 digs and averaged 2.8 kills, 1.5 digs and 0.6 blocks per set.
WRESTLING
East Stroudsburg's Jesse Dunn (Harry S. Truman) dropped a 6-2 decision to Virginia Tech's Jerry Somma at 165 in Saturday's 44th Annual ESU Open. He also was pinned by Tech's Harrison Hightower.