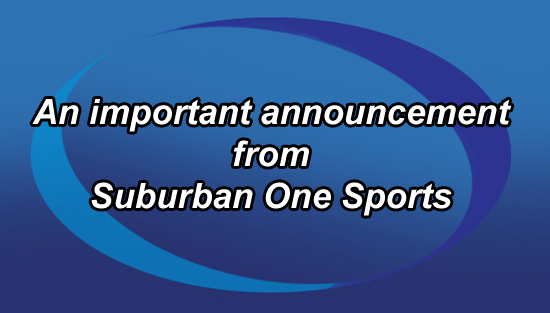 YMB Media, LLC, (DBA – SuburbanOneSports.com) is not your typical media company. We are a very small group who own and operate this site for the sole purpose of creating a community of people interested in the sports activities of the 22 schools in the Suburban One League. The site's revenue consists of advertisers, sponsors, subscribers and customers who purchase our photo products. Without the monetary support of this community, SuburbanOneSports.com cannot operate. The site is in its 11th season and we could not have done it without the faithful support we have received.
The journalism field has been going through a radical transformation due to the internet, which presents information in many ways - often fragmented and incomplete. Because of that, many of the reliable local sources have disappeared or have been cannibalized by companies looking to make a few bucks. It also doesn't help that Google has taken over the advertising business, leaving a minimal amount of revenue for the remaining legitimate media sources.
This leads us to where we are today.
The technology that enables SuburbanOneSports.com is obsolete and must be updated. We are left with no option but to create a new site.
We have raised a substantial portion of the funds needed but still need an additional $10,000. A portion of the cost of a new site will be preserving the information on the current site - information it has taken tremendous labor to compile, and we do not want it to be lost since it's a valuable resource.
The site-operates with the full support of the Suburban One League and its 22 member schools, and we continue to receive support from our teams. We cannot move forward until we have raised the funds required to develop the new site.
We are continuing to operate with the belief that this can and will happen, but we are looking to raise the funds needed by the end of the spring sports season so we can undertake this project over the summer months. We are, therefore, reaching out to our loyal readers for financial assistance. If you value the services SuburbanOneSports.com provides and would like to see it continue providing comprehensive coverage, here is how you can help:
Recurring Annual Revenue to cover operating expenses:
Sign up for a personal subscription. Just $24.99 per year will give you access to all the content on our site, including those labor-intensive articles like game wrap-ups that are only available for 48 hours to those without subscriptions. Click here to subscribe: http://www.suburbanonesports.com/subscribe
Become a SuburbanOneSports Sponsor – A business card-sized ad on the website costs just $150 for annual exposure to tens of thousands of consumers.
Ask about larger, more visible advertising packages – block or banner ads - that we can customize for your specific business needs, beginning at $300 for a block ad.
Consider sponsoring a specific sport and receive high visibility on the site while helping to underwrite the cost of freelancers.
One-time Gift toward the development of a new web site:
Become a SuburbanOneSports Community Patron and make a one-time gift toward the development of the new web site. By making a minimum gift of $100, you/your business will have a presence on the new website in recognition of your generosity and willingness to support local high school sports journalism.
In simple terms, we need the continued support of this community in order to underwrite the expenses we are facing as we move forward. Please complete the form below to help support suburbanonesports.com.
To PRINT this Form, Click here to open a printable version.
Please complete the form below and remit this form to SuburbanOneSports, PO Box 64264, Souderton, PA. 18964 along with a check made out to SuburbanOneSports.com. Those wishing to pay by credit card will receive an invoice issued via PayPal, which processes SuburbanOneSports credit card transactions. The email will be sent from SuburbanOneSales@gmail.com to the email address specified on this form.
Payment: Check___ Credit Card: ____ (Check One – There is no need to include a credit card number.)
Email Address:_________________________________________________
Sponsorships:
1. Business Card Ad: 1 year – 150.00 ______
2. Sponsorship of a specific Sport - Your ad displays throughout the site and also is placed in all the wraps/notebooks for that specific sport. The proceeds are used to offset the costs of freelance writers covering that sport. 1500.00 ______
3. Banner ad – 1 year 950.00
4. Banner ad 1 season – Fall ____ Winter ____ Spring _____ 500.00
5. Block ad – 1 year 500.00
6. Block ad – 1 season - Fall _____ Winter _____ Spring _____ 300.00
7. Banner/Block ad combo 1 year 1150.00 _______
8. Banner/Block ad combo 1 season 650.00 _______
9. One-time gift to help cover the expenses and support costs of creating a newer version of SuburbanOneSports.com . By making a minimum gift of 100.00, you/your business will have a presence on the new web site in recognition of your generosity and willingness to support local high school sports journalism.
Send inquiries to Suburbanonesales@gmail.com or call us at 215-723-8658 to discuss a plan that works for you. You can also submit credit card orders to the above email address as well, by including your sponsorship choice and amount of your contribution.