Swimmers/divers from Pennsbury, CB West and PW are featured in this week's notebook.
National Conference
Dennis Vinokurov, Pennsbury
Dennis Vinokurov wasn't sure how this season was going to go, but so far, the Pennsbury senior is more than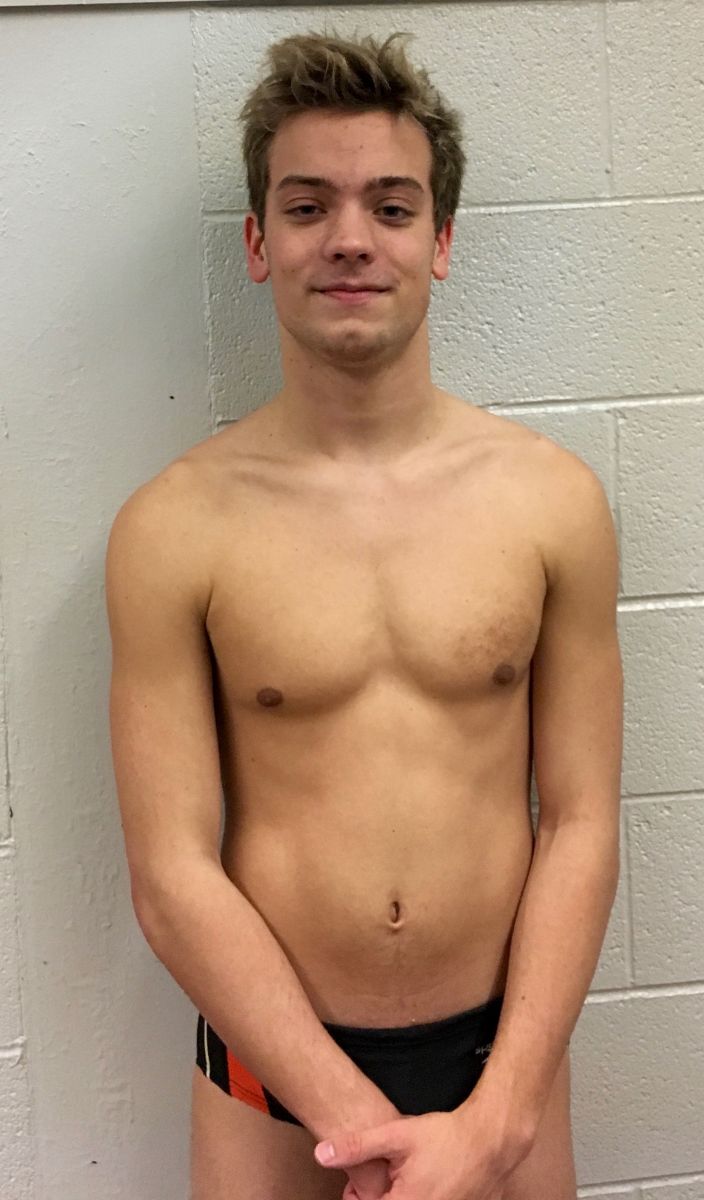 pleased.
"We lost some good seniors from last year's team, but we picked up some great freshmen in Will Deitch and Damian Szlaga," he said. "It's awesome to see these guys come together."
"As a senior, I feel like I should be getting the younger kids under my wing, and as I'm getting to know the new kids, I'm finding out that they're awesome.
"I never thought that I would get along with so many kids so well and it's great. They elected me captain so I feel like I have to represent and guide them and I take a lot of pride in that. They're like a second family to me."
Vinokurov hasn't chosen a college yet but is interested in majoring in biomedical engineering.
"My top college choices are in California, but I'm still up in the air," he said. "In the future I want to be one of these people who changes the world for the better. That's my big goal.
"I also definitely want to swim in college. It's a lot of fun, a great way to meet a lot of great people and it will keep me in great shape, too."
Vinokurov has been swimming since he was around eight years old.
"I wasn't good at any other sports," he said. "I think swimming is one of those sports where you might not be the greatest, but if you put in enough training time, you could be really good. I don't think you can do that with every sport."
He is a member of the National Honor Society at Pennsbury.
Continental Conference
Dylan Friedman, Central Bucks West
Like so many divers, Central Bucks West's Dylan Friedman started out as a swimmer.

"I was at a pool and I wanted to watch diving so I went down there, and the coach asked me to try the practice. I did and it just took off from there," said Friedman, a junior.
"I think it was a smart decision for me. I really enjoy diving. I'll still practice swimming a little and I usually swim in some relays if they need me."
His best swimming stroke is the butterfly.
Friedman was a District One qualifier in his freshman and sophomore seasons.
"Last year I didn't have a good meet," he said. "I was out at the first cut so it wasn't my best, but I've been to districts a couple of times now so hopefully that experience will pay off this year and I'll do better.
"My goal for myself is to get to states this year. I've just been practicing and practicing, trying to get there."
He is very focused on diving.
"I ran track last year, but I'm not going to do that again," he said. "I don't want to take that time away from diving. Also academics are very important to me so that's enough to keep me busy."
He hasn't chosen a college yet, but knows he wants to go to a Southern school.
"I definitely want to dive and that's where a lot of the good programs are," he said.
He plans to major in the medical field.
"My sister is a nurse and I know I want to do something in that field but I'm not sure what yet," he said. "There are so many options so I'll have to see."
American Conference
Hannah McGee, Plymouth Whitemarsh
Hannah McGee knows how to stage a comeback.
The senior at Plymouth Whitemarsh missed her entire junior year after having shoulder surgery.

"After my sophomore year I dislocated my shoulder swimming a race at our country club championships," McGee said. "I was swimming the 50 free and when I finished into the wall, my shoulder popped out and it completely tore through everything.
"It was a long rehab, both physically and mentally, but you learn a lot about yourself and your sport in situations like that. I made a lot of progress and came back better than I was before by a significant amount.
"The sport meant enough to me and I felt that I still had a lot left in me. I wanted to see what I could accomplish."
McGee has been swimming since kindergarten.
"It's been a long journey," she said. "We lived down the street from Whitemarsh Valley Country Club and we joined. A couple of my mom's friends had kids who started on the swim team there so I did it too. I've always had a feel for the water but that's where it started, and when I got older, I got more serious and swam year round."
Her typical events are the 100 butterfly, 200 freestyle and 200 individual medley. For the District One meet, McGee is targeting the 100 butterfly but is still deciding between the 200 free and IM.
"I still have time to figure that out," she said.
In addition to swimming, she is a member of the Anti-Defamation League and the Steering Committee at Plymouth Whitemarsh.
She would like to swim in college but has not chosen a school yet. She plans to major in pre-med.