Swimmers from CR South, CB East and Springfield are featured in this week's notebook.
National Conference
Jess Magee, Council Rock South
The opportunity to swim for the high school team came late for Jess Magee.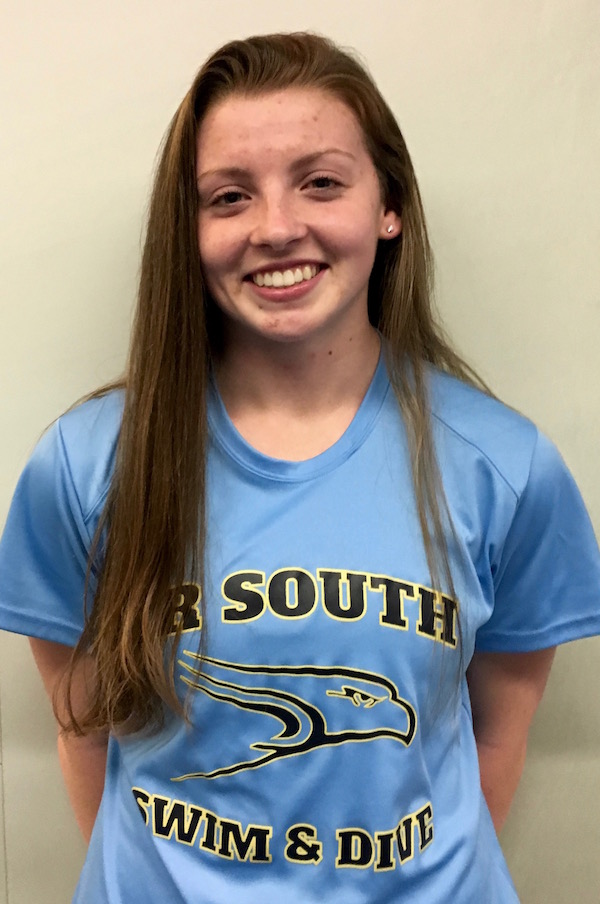 The Council Rock South senior was devoted to soccer and that left her little time for swimming.
"I wanted to swim throughout high school, but I also play soccer and that was my focus," Magee said. "This year I made my college commitment in soccer so I felt I had enough time to be on the swim team so I did it."
She will play soccer at West Chester while majoring in exercise science.
Magee anchored CR South's 200 medley relay at the District One Class AAA meet. The foursome finished in 23rd place (1:54.91).
"I'm glad I was able to do this," she said. "The season was really long and hard but fun and totally worth it."
She had two older sisters who swam at CR South, Meghan and Rachel. Rachel, a student at Delaware, was the assistant coach this year.
"I got to send a lot of time with her so that was a lot of fun," Magee said. "She was able to push me harder than I would have been able to push myself. She knows my limits so it was a good experience.
"When they were swimming I would come to all their meets and I'd try to get on the deck as much as possible. I wanted to hang out with the girls on the team because they were so nice. They influenced me a lot to join the team."
Continental Conference
Giuliana Ruscio, Central Bucks East
Giuliana Ruscio has been swimming since she was five years old.

"My mom got me into lessons when I was younger because she thought swimming was an essential thing for me to learn," said Ruscio, a junior. "My older sisters swam so I just went with it.
"It was a good decision. I love being on the high school team so I'm grateful for this experience. All these girls are so nice and they motivate me to keep going. My coach (Tom Kane) is just the best. He's the reason I'm still swimming. He's a great coach and very motivating."
She anchored the 200 medley relay for the Patriots at the District One Class AAA meet. She was also an alternate no the 400 freestyle relay.
"It was a fun met and I'm excited about how our team did at districts," she said. "There were some ups and downs along the way but that's how it is at every meet. We just kept our heads up. I'm so proud of us.
"I only swam on the first day so the second day was really stress free and it was fun to cheer for everyone."
She is also a member of the softball team at CB East, where she pitches and plays the outfield and first base.
"I used to do club swimming but I stopped that for travel softball," she said.
Although she hasn't chosen a school yet, both of her sisters went to Penn State.
"I really like that school," she said. "I haven't visited a lot but it's nice. I think I'd like to major in something in business and marketing and maybe just do a club sport.
"College athletics are really hard at that level and I want to do well in school, so club would let me still be involved in a sport without being as demanding."
American Conference
Sam del Rio, Springfield
Sam del Rio's path to swimming was a circular one.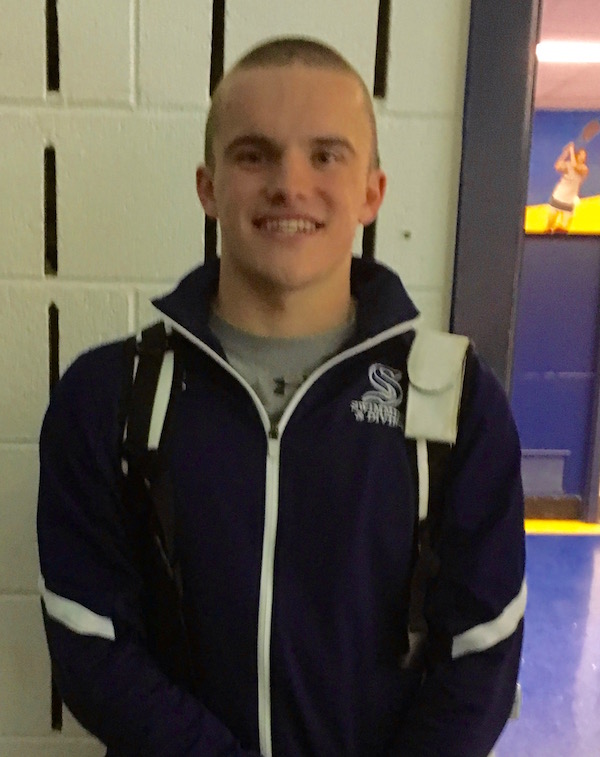 "I've been swimming since I was about five," said del Rio, a senior captain. "I quit in fifth grade and didn't start swimming again until 10th grade."
Another aquatic sport had his attention.
"I'm a water polo player," he said. "But I realized that if I wanted to play water polo in college that I'd have to start swimming again so I got back into it. It was a good decision for me. I've really enjoyed being on the team."
He plans to play water polo at Wagner College in Staten Island, where he is looking to major in business.
"But I might turn that into economics," he said. "I think I could have a pretty good future in that, especially in a pretty big city."
He is on the water polo team at Springfield.
"We have a pretty good team," said del Rio, who also plays lacrosse for the Spartans.
Springfield finished second in team scoring to Lower Moreland at the District One Class 2A meet.
"Honestly they (Lower Moreland) wanted to sweep the relays so they move their kids around but you can't be mad about second place," he said.
The Spartans got all three relays out to the PIAA meet. Hew as on all three relays at the district meet.
"We're looking forward to states," he said.