To view game action photos, visit the photo gallery at the following link: http://photos.suburbanonesports.com/
HERSHEY - Two minutes and 16 seconds.
That's how long Central Bucks East led Saturday's PIAA Class AAA state championship boys' soccer game against District Three's fourth-place team Hempfield.
The fact that the Patriots earned that lead with 5:15 remaining in the game, breaking a scoreless tie, gave them and the large faithful of fans who attended Saturday's game at Hersheypark Stadium a feeling that t
hey were about to capture the program's first state title.
But that feeling faded quickly.
Hempfield picked up the equalizer with 2:59 left in regulation and then scored the game-winner with 13 seconds left in the first overtime, as CB East saw its quest for that elusive state crown come to an end by a 2-1 final score.
"We had a real good run here," said East senior midfielder and captain Michael Gleason. "I don't want this - it's going to be tough now, but I don't want this to take away from it. Nobody really expected us to be here at the beginning of the year. We're just going to take it for what it's worth, but it's definitely a heartbreaker, scoring with five minutes left in the game and not being able to close it out."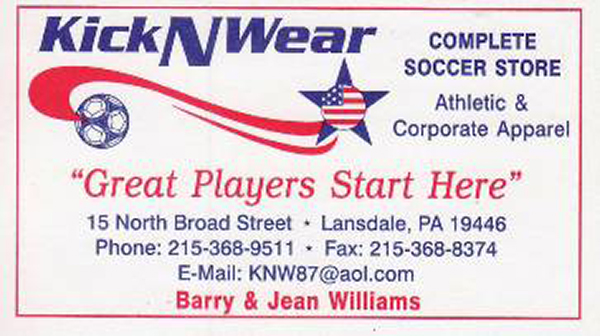 The stunned disbelief of what had just happened was written all over the faces of the East players in the post-game awards ceremony.
"This team overachieved all year," Patriots coach Mike Gorni said. "We walked off the field, and I think in major moments, we were the better team. But there were two great teams, probably neither one deserved to lose, both deserved to win. It's a heartbreaker.
"It will take a while, but they'll know what they achieved in a little bit and they set the bar for every other East team to match later, and as a coaching staff, we couldn't be prouder of them."
After a first half where neither team generated a great deal of offensive opportunities, the pace picked up in the second half. Both goalkeepers, first Hempfield's Travis Worra and then East's Shane Donovan, came up with spectacular diving saves on headers early in the half.
"People thought we were going to get killed tonight, that we were going to be back (defensively all game)," Gorni said of his team, which out-shot the Black Knights, 10-8. "If someone thinks we played defensively tonight, they needed their heads examined. We pushed the ball, we counter-attacked and we were every bit percentage-wise, if not more, in their half more than they were in our half."
Then came the goal, a quintessential CB East goal repeated so many times in this playoff run, starting on a set piece - this time a corner kick - from Gleason to the head of senior Kenny Haug, who flicked it past Worra to start the joyous, if premature, celebration.
But Hempfield quickly tied it, as freshman Drew Skundrick found the ball at his feet in front of the East goal, turned and blasted it into the upper corner.
"We were stuck in our own box," Gleason said. "We missed a few chances on clearances, so I don't know. We've thrived on defense all year, so it's tough to see that go in, but what are you going to do?"
And then in the waning seconds of the first overtime, as the game appeared headed toward a second 15 minutes, Hempfield's Zach Hollinger won it with a pretty shot into the far corner.
"That was a great goal, and the sad thing is we usually hold that lead," Gorni said. "You have to give Hempfield credit. They stepped up and scored a great tying goal, and what a great game-winner, a legitimately great shot by a good player."
There were no sour grapes when the game was over. An East team which played very well late in the regular season to win the Suburban One League Continental Conference title, made it to the district semifinals, and then defeated District One champion Lower Merion and defending state co-champion Central Dauphin in states, left the field disappointed but with their heads held high.
"Between injuries and we've talked about it before and I can't come up with a better word, we've persevered," Gorni said. "We made it through a lot of things, we don't make excuses, we don't blame referees, we don't do any of that. We just go out and play and that's why this one is so disappointing. This is such a tough loss. For another team, if you got outplayed or a team just hammered you (that's one thing), but they didn't. This was a great game and either team that lost tonight was going to be really devastated."